Graveyard Parallax BG
Posted: Sun Oct 27, 2019 4:36 pm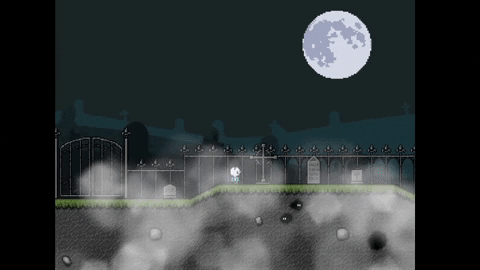 A simple parallax background I edited for my halloween level that I'm unsure I'll actually finish before halloween. Ignore the hole in the fence. Supposed to be a sizeable but removed for showing off the background.
Tileset is from witchkings pack and fog is drawn via lua.
Download:
https://www.dropbox.com/s/etswa2ufk2tkn ... s.rar?dl=0
The moon is also being parallaxed. Should your level be long you can change the "depth" setting in the ini file for the moon to be larger to accommodate for it to keep the moon in the background at all times. I normally never put up my horrible work but figured I'd do it for this one for halloween.
To use just plop the contents of the download into your level folder and choose the "SMB3 Hills" background. It won't show up in the editor but will in-game.