We only have three more months of 2015 left; no better time to start working on my little tribute to the 30th anniversary of Super Mario Bros!!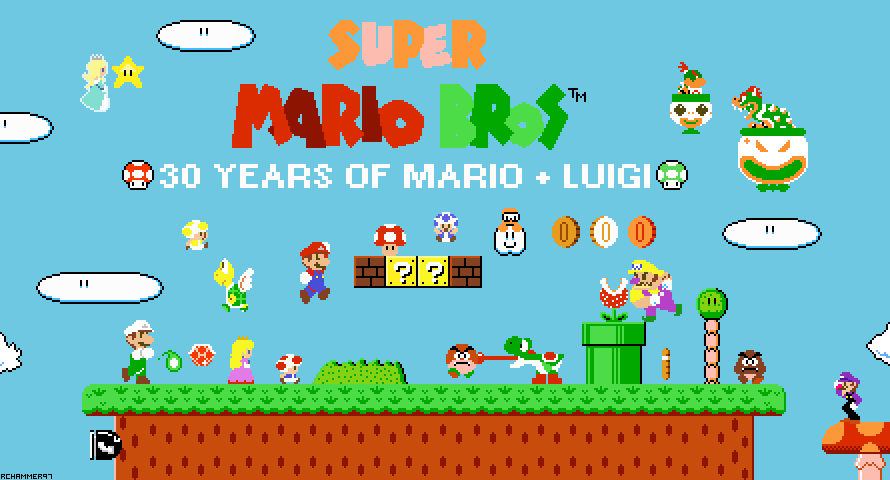 So, how best to celebrate three decades of Mario?
WITH A DEMO FOR AN UPCOMING MINI-PROJECT OF COURSE!!

I plan to release a short little episode, maybe about 10-15 levels, dedicated to the SMB 30th Anniversary, and featuring a new graphics pack from MFGG sprite artist Mit and myself. Nothing special, just a little tribute to all those years of kicking turtles into pits, eating fungi that grow from solid metal, and saving princesses from ox-tortoises.

This is the first level of the game. You may notice some familiar territory near the start, but be prepared. The Mushroom Kingdom is not quite the same as you remember.

Let'sa go.
~SCREENSHOTS~
~DOWNLOAD~