Simple Super Mario Bros.
Posted: Sun Jan 05, 2020 2:45 am
THIS EPISODE IS ONLY COMPATIBLE WITH SMBX 2.0
---
Hello! Welcome to Simple Super Mario Bros. This episode is meant for people who are starting to use SMBX, and wanted to try out an episode. This is a short episode with only 5 worlds, with 3 levels in each! (2 normal levels with a boss level)
Worlds
--------------
World 1: Green Green Glades
World 2: Bridge Boardwalk
World 3: Jungle Journey
World 4: Wonderful Waters
World 5: Koopa Kingdom
This episode was started on December 26th and was finished on January 5th.
SCREENSHOTS!
------------------------
Bridge Boardwalk: Stage 2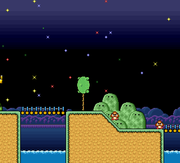 Green Green Glades: Stage 1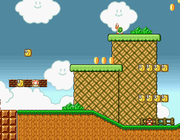 DOWNLOAD
------------------
FIXED LINK
https://www.mediafire.com/file/dpaf7h6e ... s.rar/file
Please tell me what you think!