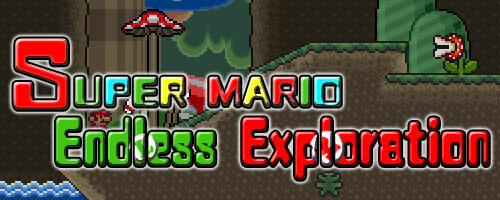 Old Post(July 30,2014)
---
Plot
Finding that something important was stolen,Mario believe that the thief must be Koopa.So he decided to fight with Koopa again.Will he win?
Worlds
World1 - Grassland
World2 - Desert Land
World3 - Iceland
World4 - Jungle Island
World5 - Sky-clad Hills
World6 - Darkness Land
World Map screenshots
Level screenshots
Important notes
Every world has normal levels,Dungeon and Fortress and you can get a star in every level.The way you get is to collect three Mushroom Coins in normal levels and Dungeon.But in Fortress just need to defeat the Boss.
Collecting all stars and you can get something extra.
Special thanks
Litteryoshi
5438a38a
Others
Worlds: 6+1?
Selectable character: Mario,Luigi and Toad.
Episode Size: 52.6MB
Update(July 16,2015)
New Screenshots
Changes
1.The Special World has been rebuilt.
2.Star Signs have been added in the beginning of the levels,which will tell you if you have collected the star of this level or not.If you have got the star,a pipe or a door will appear at the beginning of the level,which allow you exit the levels directly if you don't want to play the level again after collecting a star.
3.Some grounds have been beautified.
Download