Only 2 drawings for now, since I still have little motivations to even draw some more traditional drawings!
#FML
! I got 1 new drawing, and 1 old drawing this time:
---
Some

Master Chief

knock-off character I drew some years ago, yet I seriously don't remembered why I draw this: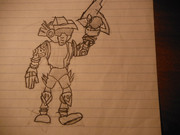 Cute manga fan art of Tako from the

Nintendo Switch

Nindie, "Save Me Mr. Tako", holding a sword: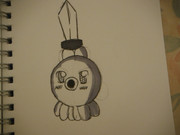 ---
More drawings coming whenever!