Hello everyone, I would like to present to you all a boss rush level I made: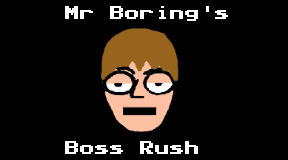 A few things to note:
LunaLua and LunaDLL are NOT required, though they can be used. I tested the level with and without it.
There is only ONE custom graphic that comes with the level.
The custom graphic replaces one of the Super Mario World bush and is the logo for the level.
NONE of the bosses are custom.
Here is the download link:
http://www.mediafire.com/download/epesc ... s+Rush.zip
Screenshots:
Thank you all for trying out this level if you did or at least take the time to look at this post.

As always, I don't want to make bad levels so please let me know what I should improve on.
[/center]