I am doing a contest to see who can the best world 1 map. Whoever's world map wins will get featured in my episode!
Rules:
- This world must be made in SMBX 1.4 (38A)
- This can be either made from scratch or with the world map base that you can download down below.
-Whoever wins will be offered to make Worlds 2-8. (You can also optionally include worlds 2-8 if you want)
-Please note that I may alter your world map.
Contest ends on January 1, 2019 (I had to change it because no one entered
)
That's about it!
Image: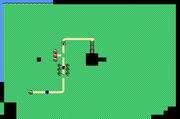 Download Link for base:
https://www.dropbox.com/s/kelci6x70gr2o ... 1.wld?dl=0