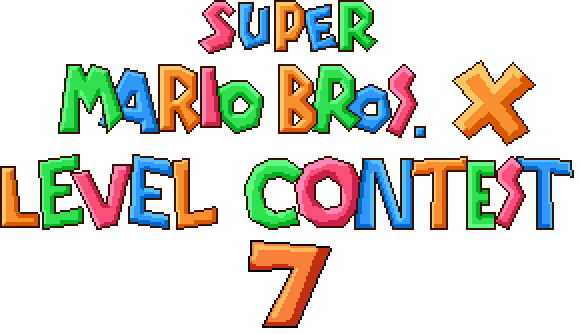 Welcome to your seventh level contest! It's that time again when I have too much time in my hands and I can host another.
Judges
Will bold those who have submitted their reviews.
Valtteri
castlewars
Firespike33
Kley
Chad
m4sterbr0s
Quill
How it will be run
Not much is changed from the previous contests. You'll submit a level that meets the criteria stated under Rules, before the deadline, and after that us judges will take a week or so reviewing them. Each level will have a score on a scale of 0.00-10.00 and will be given a short review from all the judges. The development for Tower of Bias 6, the episode that connects every submission, will also have started at this point. About the prize, for now it's the same old fame and glory, but there's a chance Drluigi could donate a couple of Sonic games on Steam as the first and second prizes.
The submission period is over and I have received 75 levels, wow. I'm gonna give our judges two weeks. We should have results on 7th of May. Good luck, everyone!
How to submit a level
• Put your level in a ZIP along with the optional custom graphics folder and custom music.
• Please don't put the files in another folder before archiving because I will have to move them out afterwards and that's more unnecessary work for me.
• You may include a readme with tips, credits etc. if you want.
• Don't put your name on any of the files.
• Send your level to me in a Private Message. I will direct them to the judges.
The deadline
April 22
, 22:00 GMT/UTC.
Rules
• You may only submit one level.
• The level must be complete and completeable.
• You may not reveal any details about the level to the public before the judges are done judging all the levels.
• You must submit the level before the deadline.
• Oh, and about LunaDLL, I'm afraid I'm going to have to say don't use it as it's still a bit too complicated to the majority and those who know how it works would be in an advantage.
And yes, as long as the level meets these criteria, you may submit a level that you prepared earlier. Participants who fail to obey these rules will be disqualified. Ending the level with a star (or multiple stars, whatever you like) is recommended as all the exits will be changed to SMB3 Stars for Tower of Bias 6 anyway.
Participants
Those who submitted are
bolded.
Valtteri
Chad
Quill
zlakerboy357
Emral
smwforever45
ElTipsta
Christian07
Darkonius Mavakar
Snow Luigi Revamped
beyah
Murphmario
Rust
bossedit8
Zelda
AirShip
Aeon Wisp
elitalianoverde
bulletbill43
as303298
sezixor
S.N.N.
LitDude
Fyrus
Nimono
Kep
Vinyl
BTB
Sux
TNTtimelord
Natsu
deadfish
moemoe02
Bomber57
pyroslasher
Shinbison-Kof
Fujiwara No Mokou
mariogeek2
SMBXxer
MechaLxNiiur
NeverEndingGamer
Nien
Pivot40Channel
Mighty.EXE
Chris900J
8flight
Ragont™
qig
Beyond
doomoocv
Ace
xtremegamer51
SnifitGuy69
SuperMario7
Sinc-X
icez
Jarckius
roadsarepoison
Kuribo
litchh
Rolim
TheUltimateKyogre
Djuka995
Reign
Super Maks 64
turtwig1123
Dragonmaster146
andregemeo23
Ignoritus
Compound Fraxure
Syndrilevosse
Cheez
krazybluemonkey
MidiGuyDP
Kley
EpicMarioBro
Knux
Vanishing Bulborb
Mario Marine
HealthyMario
KingTwelveSixteen
D4rknova
RozajAlMubarak
Jackoy123
Willhart
caiozk
Holy
LukasSMBX
Miker707
The Dark Knight
Crackner
Getlucky12341
Sweetsu
reghrhre
lucasandrianogb
Fabman650
Amphituber
Coll4040
XuticX
ap3jmpt
FluffiMasta
Raster
Mabel
FanofSMBX
Results are here
Tower of Biased:
http://www.supermariobrosx.org/forums/v ... 202#p33202