Topic of my 1.4.4/1.3 levels:
viewtopic.php?f=89&t=20917
Heyo, as you already guessed, its me again, Eric52. I made this topic for levels that i made, and for the levels i will be doing on 2.0. If i will be doing an 1.4.4 level, then its will be uploaded in other topic (for 1.4.4 levels).
--2018:
August Flying Gods
Info:
Eclipsed Speedrun:
---
Mystic Caves
Info:
Eclipsed Speedrun:
---
Shaodw Mausoleum
Info:
Eclipsed Speedrun:
---
Spacedust Valley

Info:
---
Machinarium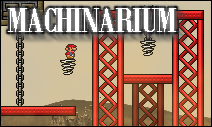 Info:
Eclipsed Speedrun:
---