This will be my thread of levels that I have made and I will be making more in the future!
Another thing, even though you don't have to, feel free to rate the difficulties of my levels on a scale of 1-10, 1 for easiest, 10 for hardest.
Level #1: Excavating Skewers
Engine: SMBX MAGLX3
Difficulty: 6/10
My first level made with SMBX MAGLX3 engine PGE, and no this is not a contest entry and I won't be posting levels for contests, I'll be posting them for fun and to share.
Dig down deep into the caves while avoiding getting crushed by the spiky skewers and falling into the tar!
Note: You are allowed to make gameplay videos about my levels as long as you give me credit in the title of your video or video description.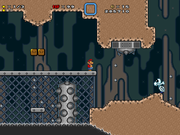 https://www.mediafire.com/file/8volrk06 ... s.zip/file
Level #2: Rattlesnaking Through The Sunset
Engine: SMBX MAGLX3
Difficulty: ???
Saddle up as you ride on top of rattlesnakes (snake blocks) while crossing huge gaps in the canyon!
http://www.mediafire.com/file/x9d2gcylq ... Sunset.zip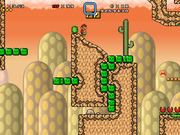 Level #3: PB&J Passage
Engine: SMBX MAGLX3
Journey through this strange land as you conquer your way across some pools of sticky peanut-butter (quicksand) and jelly (purple water)!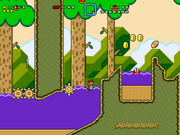 http://www.mediafire.com/file/5f3kfeyic ... assage.zip
Level #4: Poisonous Plains
Engine: SMBX MAGLX3
This one is a bit tricky, explore this mysterious land while you are crossing a lake that has been severely poisoned!
http://www.mediafire.com/file/yxl6tl14t ... Plains.zip