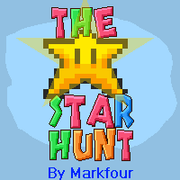 The Star Hunt v0.3 is now available!
Finally, after a good bit of development, the early version is ready! There's still a lot more to do, but I'm happy with the progress so far
Plot:
-
48 fun-packed levels
Custom graphics! Each level has a different feel!(I will credit for graphics when full version is released, right now would be chaos)
-
Tons of secrets to find
-
3 vibrant worlds with at least 11 levels each
-
Shortcuts galore!
-
Lore levels! Find out more about the story through the perspective of a different character!
-
Great replayability!
Download: