So, a random project I started. The title is self explanatory, but if not: Every level has ice physics.
Plans:
8 worlds with 4 levels each
1 end game world with 4 challenging levels
A life house for each world
Story: It's revealed throughout the game by a toad who's high.
Screenshots:
SCREENSHOTS ARE IN BETA, WILL BE UPDATED SOON
TEAM: Want to help? Just hit me up with a PM!
Level Designers
Matt_The_Slime
ProngoKingdom
Progress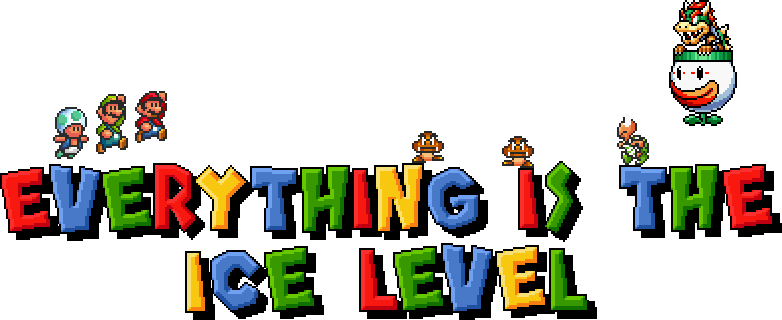 Code: Select all
[url=http://www.supermariobrosx.org/forums/viewtopic.php?f=90&t=16341][img]http://i723.photobucket.com/albums/ww233/Slimeman01/cc1rrGT_zpsj1gjmhit.png[/img][/url]