An episode that i'm currently working on. It doesn't have a story yet. I have ten worlds planned. I may change the amount of worlds in the future.
Mushroom Island:
your typical grass world
Dry Desert:
a very hot desert island
Chillcore Glacier:
the coldest place discovered
Night Sky:
a very high altitude with clouds you can walk on
Bushland Forest:
a huge forest in the middle of nowhere
Sandland Archipelago:
hundreds of tiny islands with seemingly no end
Cave of Mysteries:
a giant, confusing cave
Rad Rock:
a big rock sticking out of the water
Big Island:
an island where everything is giant
Harmful Lava Land:
the capital state of the koopa kingdom
If you have any suggestions, then just pm me!
Screenshots: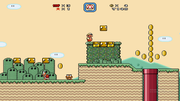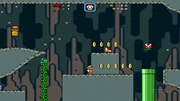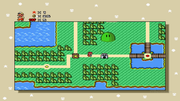 Update 1:
A demo of SMUP including World 1 is now out!
Here's the link:
http://www.mediafire.com/file/q9bzi17ea ... o.zip/file
I also want to confirm that this is a 1.4.4 episode.
IMPORTANT UPDATE
Sadly, due to there being little to no work done on this project for months, I have ultimately decided to cancel it. However, you can still download what I have finished here:
http://www.mediafire.com/file/19ecs0oot ... r.zip/file
I may revive this project in 2.0 eventually. I really don't like the 38a editor.