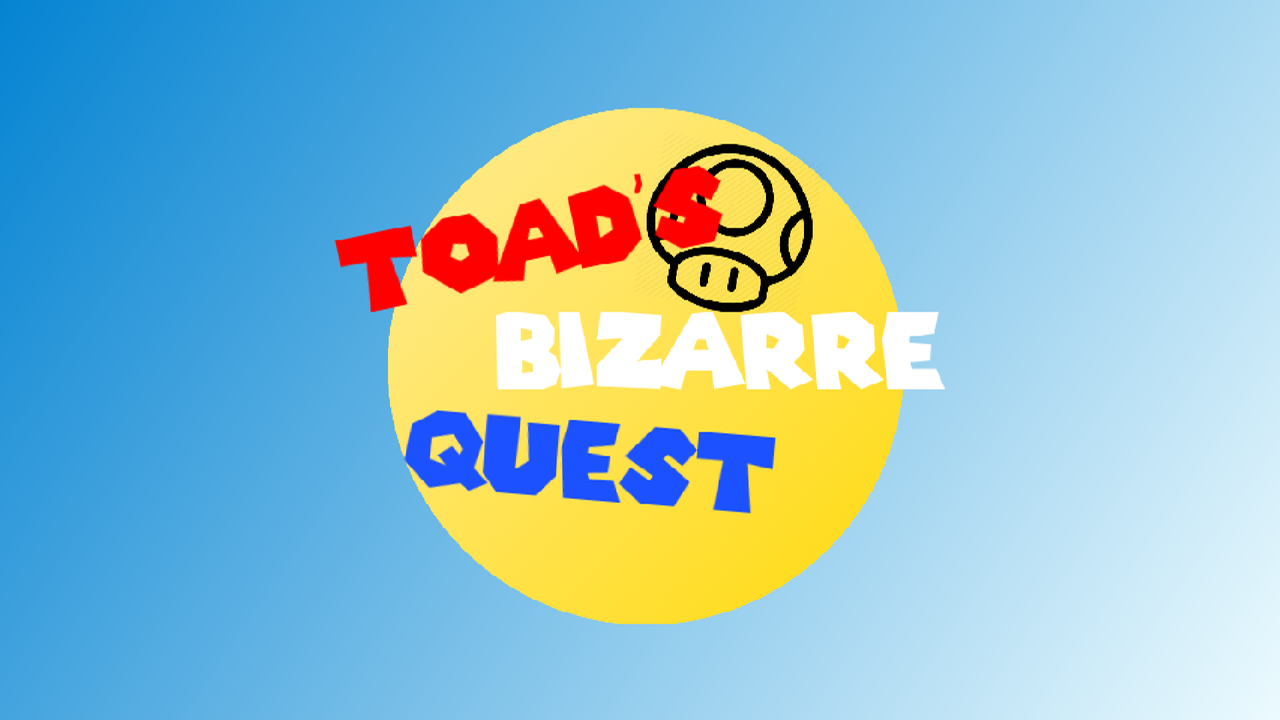 On a seemingly normal day, Professor E.Gadd visited the Castle to show off his most recent invention. It was a strange machine that could take specifically particles in the air and turn them into useful Items like Mushrooms and Fire Flowers.
The machine proved to be a success with it producing almost perfect replicas… Until…
The machine's power was turned up too high, causing a black hole to appear due to the immense pressure. Everyone in the castle at the time was absorbed and mysteriously transported to the Flower Kingdom, the neighbouring Kingdom to the Mushroom Kingdom.
With no Mario or Luigi in sight, it's all up to you, a single Toad, to find everyone else and find a way back home!
Demo Trailer:
Powerups:
Screenshots:
Progress:
This is my first
actual
SMBX project; I emphasise actual as all of my previous works weren't very good to say the least.
This Demo showcases the first two worlds of Toad's Bizarre Quest. By the time I finish this, I intend to have
7 worlds
each with
an average of 6/7 levels
meaning there should be around 40 unique levels by the end. It will definitely take a while since I'm working solo on this but it will all be worth it in the end.
Downloads:
NOTE: This Episode is for 1.4.4! Please be sure to use this version or else the game won't work correctly!
Also NOTE that this is merely a Demo, so things can and probably will change in the final game.
(Yes, I do know about the update to 1.4.5 and no, I will not be using it due to some changes to the engine which would mess with the project and it's levels.)
Credits
(what GFX packs I used and what games I took music from), a
Music List
for all the levels and a few extra Notes.