Hi, Throw Kirby here, with a sneak peek at my W.I.P SMBX Episeode, Super Mario Bros. X-Treme!\
I plan to add a Hub Area, and 12 Worlds, 3 of them being Bonus Worlds!
Here's the Support Banner!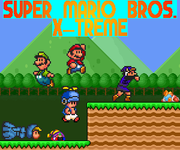 Here's a pic of the Shop Area! Fortunately, the cashier resents his job, so everything is "free!" Just don't let his boss find out!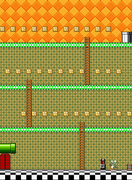 Wish me luck!