Today I present my first episode
Sonic: The Complete Adventure
!
An all-new 2D adventure in the Sonic Universe all waiting for you! It'll be compatible with SMBX 2.0 Beta 3 & Beta 4. Right now, I'm the only one working on this project. But here's the question I'm trying to answer:
Why do I need help?
I can't do this alone. I need some level designers and beta testers.
Story
It was a beautiful day in South Island, the sun was shining, the birds were singing, and the grass was green. And Sonic the Hedgehog was hanging out with his friends. And it all lasted UNTIL DISASTER STRUCK! The peace was shattered as Sonic's friends were disappearing and robots have taken their place. This must all be the work of Dr. Ivo "Eggman" Robotnik. And worst of all, he's having the badniks rebuild the Electric Egg and set it afloat. However, he needs an organic power source to start the Electric Egg up. Eggman saw that Sonic was hanging out with his best friend, Miles "Tails" Prower. So Eggman kidnapped Tails just to throw Sonic off his game. Eventually, Sonic recieved a letter from Tails saying:
And so begins Sonic's adventure to save Tails and the world from disaster!
Worlds
You'll journey through 12 amazing levels called zones, each divided into 3 acts and a boss battle.
Green Hill Zone
Bridge Zone
Jungle Zone
Marble Zone
Labyrinth Zone
Spring Yard Zone
Star Light Zone
Sparkling Zone
Scrap Brain Zone
Mecha Green Hill Zone
Clock Work Zone
Electric Egg Zone/Sky Base Zone
Final Zone
Screenshots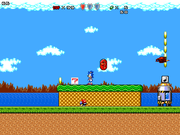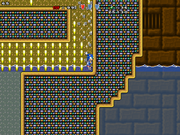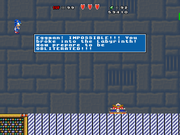 More screenshots coming soon!
World Map Screenshots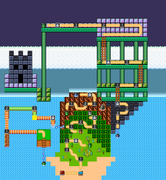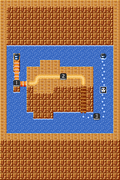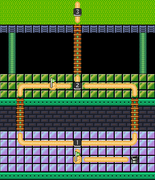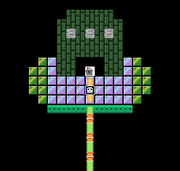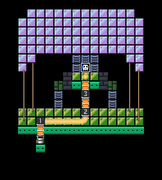 The Team
Level Designers (If you wanna design levels, PM me.)
KlickyMario321+
Beta Testers (If you wanna test the prototypes, PM me.)
KlickyMario321+
Suckerman7 GM
Translator
KlickyMario321+
Original Game by
SEGA and Sonic Team
Download Demo
http://www.mediafire.com/folder/zz1ddb1 ... ure_(Demo)
Full version coming June 23!
I don't think I can do it all by myself. So if you want to be part of my team, PM me!