The Legend of Darkness is a SMBX-38A episode made by Hel studio, whose members are mostly from China.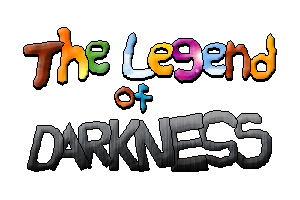 This project of this episode was originally launched by me in summer 2015, and this episode has only been finished the former 2 chapters before. Because I was busy after starting high school in summer 2017, and members in the studio also had their own affairs to deal with, the progress of this project was very slow. During this time, Slash-18 updated many stuffs in this episode.
When I began my university career, I finally could spend some time on this project. Because we're dissatisfied with the levels we made years ago, we decided that we will make levels of this episode from scratch. We're remaking levels in Chapter 1 at present and expect to release the Chapter 1 Demo within this year.
DEMO 1 PROGRESS: 40%
FEATURE
STORY
SCREENSHOTS
VIDEOS
CREDITS
DISCORD