Original topic:
http://www.supermariobrosx.org/forums/v ... 74&t=10309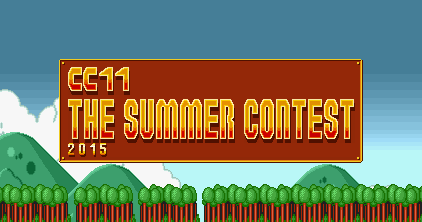 June 25th
You may have noticed that I've returned from duty! I didn't like it much if someone asks. But the positive thing is that the much waited 11th Community Contest is about to launch! It's gonna roll the way you know and love. I pretty much just copied the below information from the previous contest. Sign up as normally. Read the instructions below if you're new. It's pretty simple; Post in this topic that you want to participate and send me a level in private due 25th of July. Let the best level designer win, and most importantly, have fun!
July 25th
The deadline is here, with 85 entries! You can no longer enter. Judging will begin soon.
July 26th
The judging has begun! The judging deadline is 9th of August. Expect results on 10th of August!
August 10th
Finally, we have results. Expect a couple of tiers worth of results revealed a day until I reveal the mighty winner. There will be 10 tiers. Get excited!
August 16th
Congratulations to the winner (revealed below)! Congratulations to everyone in the top tiers as well. And the biggest thanks to the judges who accepted the task of reviewing over 80 levels and doing a magnificent job at it, too! Tower of Biased has been in the works for a few days now and we've got good progress. Quill, Wind and I are working on the project as a team. It is the 10th ToB and it will be special. ;) Expect it within a couple of weeks!
Results
Tier 1

Places 85-78
Tier 2

Places 77-70
Tier 3

Places 69-62
Tier 4

Places 61-54
Tier 5

Places 53-46
Tier 6

Places 45-38
Tier 7

Places 37-30
Tier 8

Places 29-21
Tier 9

Top 20
Tier 10

Places 10-3
The Winner

and the Runner-up
Participants
Those who submitted are
bolded.
bossedit8
Bomber57
Quill
Valtteri
MECHDRAGON777
glitch4
Marina
Enjl
Frozen Boo
RudeGuy07
Ludwig von Koopa
Tervantez2345
KingBowserKoopa
Trace42
Darkonius Mavakar
Turtwig
FireLink
zlakerboy357
Chip Potato
AeroMatter
as303298
Spinda
Uzendayo
SuperMario7
Imaynotbehere4long
witchking666
TNTtimelord
PROX
Zeldamaster12
mariogeek2
Superiorstar
ShoulderBreakDown
ragont
XerX
Snowburger
Daemon64
Dollarluigi
Sewpah
andialifbatara
Nien
SuperMario12345
Paradox Master
Murphmario
Luigimario280
Mabel
Shinbison-Kof
Thetoxicminecrafter1
PaperPlayerX
Radishl
IUndercoverTroll
Vinyl Scratch
castlewars
Marionette The Puppet
litchh
Streetzero
Waddle Derp
ElTipsta
Ghostly_Guy
bulletbill43
HealthyMario
alti0204tri
AlexGKubbed
Eternity
Pivot40Channel
Wind
NopeToster
Zonnepoes
OtherOtter
Phazon1111
Willhart
andregemeo23
GameClip477
Ness-Wednesday
RarePairGaming
rj123
dragonfan96
LordYoshi999
Vyvuto
ap3jmpt
Friendly Dictator
eitan555
DAT LUIGI FAN
DarkWolf658
h2643
meowflash
Rawr
ShyGuy37
DerpMcSkerp20
blue_kirby
Zant
Man1234FK
8flight
RoundPiplup
CraftedPbody
Thegreatrainbowyoshi
awesome_gamer
Technetium43
Suckerman7 GM
pokota
DarkMecha
Ace
sezixor
Kuribo
Cosmik
7NameSam
Sinem
jasonbt
Lwiri¨
Luigifan2010
Sux
PixelatedBlock93
HenryRichard
FrozenQuills
Mudkip
Judges
Will bold those who have submitted their reviews.
Bomber57
bossedit8
Chad
Quill
Valtteri
Deadline
How it will be run
You'll submit a level (that meets the criteria stated under Rules) before the deadline, and after that the judges will take a week or so reviewing them. Each level will have a score on a scale of 0.00-10.00 and will be given a short review from all the judges.
Rules
Violation of the red rules will result in a disqualification.
Violation of the orange rules will result in your final score being reduced by 1 point.
The judges mustn't know which level you made.

You may not reveal any details about the level to the public before the judges are done judging all the levels. This includes showing screenshots of the level prior to this announcement. You may not submit a level that you've posted screenshots of, or videos for that matter. And you can't say which level you made.

You may only submit one level.

If it's an accident, we'll just drop the extra level but if you submit a second level under another name, both levels will be disqualified.

It has to be made by you and you alone.

The level, that is. You can use anyone's graphics/music (unless they haven't permitted it obviously).

You must submit the level before the deadline.

The level must be complete and completeable.

The level cannot end to other than a Star (SMW or SMB3) and it can't have more than two.

The level can't end the game.

Don't put the .lvl or the music in the graphics folder.

Do not use music that goes beyond 6 minutes.

And this means a single song, not all the songs combined. I don't care how many songs you use, just make sure none of them as an individual goes beyond 6 minutes.
Don't submit levels that require an unbelievable gameplay / puzzle solving skills from the judges. While I want this contest to be as unrestricted as possible, so called Kaizo levels are something we don't want you to submit as they're a waste of our time. We won't disqualify you if you send us a Kaizo level or something comparable to Kaizo, but the judges aren't required to complete an unreasonably difficult level and it will receive a low score. You've been warned.
LunaDLL isn't allowed as it's still a bit too complicated to the majority and those who know how it works would be in an advantage. If you use LunaDLL your level will be reviewed with the LunaDLL features stripped.
By submitting a level you agree that it will be in Tower of Biased 10.
And yes, as long as the level meets these criteria, you may submit a level that you prepared earlier.
And don't forget to test your level. You have no idea how many submissions we get with incorrect start positions and warp directions every time! And make sure you don't place the (optional) secret star in the same section as the exit star. One section can only have one star or only the other one will add to the star counter. You may update your submission (send it to me again) until the deadline.
How to submit a level
Sign up by posting in this topic that you want to participate!
Put your level in a ZIP along with the optional custom graphics folder and custom music.
Please don't put the files in another folder before archiving because I will have to move them out afterwards and that's more unnecessary work for me.
You may include a readme with tips if you want. But if your readme only has credits for graphics or something, please put it in the graphics folder. I only want critical info regarding playing the level next to the levels themselves.


LIKE THIS

→
Archive your level as shown above. Don't put the level, music or the possible readme inside the custom graphics folder as I have to move it out and it slows down the process unnecessarily. Make sure the custom graphics folder and the level have the exact same name as otherwise the custom graphics won't display in the level.
Give your level a unique name. Don't name it "Level" or "Contest" as that just makes organizing the levels a pain and at worst levels will get overwritten because they have the same names.
Name the custom music as shown above. Here's an example. If it's the desert theme from New Super Mario Bros. Wii, don't name it "Desert" or "Custom music" because it could overwrite an existing custom music with the same name when I pack the levels for the judges. Renaming songs and then making sure they still work in the correct levels is extremely time-consuming. So do this instead: name it nsmbw-desert.mp3. That's a great way to prevent overwrites, and if somebody happens to use the same music, the overwrite is actually beneficial as the double song will be eliminated and the package size will be reduced.
Don't name your readme just "Readme" either because, again, that'll definitely cause overwrites. Put the name of your level in the beginning of the name as shown above.
Please name the .zip after the level, too.

Please make sure none of the NPC codes have decimal values. They cause problems and slow down the judging/TOB progress significantly.
Send your level to me in a Private Message. I will direct them to the judges.