Some of these planets could hold liquid water.
The TRAPPIST-1 system's star was discovered 1999, and is not much larger than Jupiter and is 88 times as massive. The star's life is predicted to have a lifespan of 14 trillion years. The sun's expected lifespan is 10 billion, only 1/1200 of that.
Due to the star's mass, it's on the verge of even being a red dwarf.
Enough star talk, let's go to the real talk - the planets.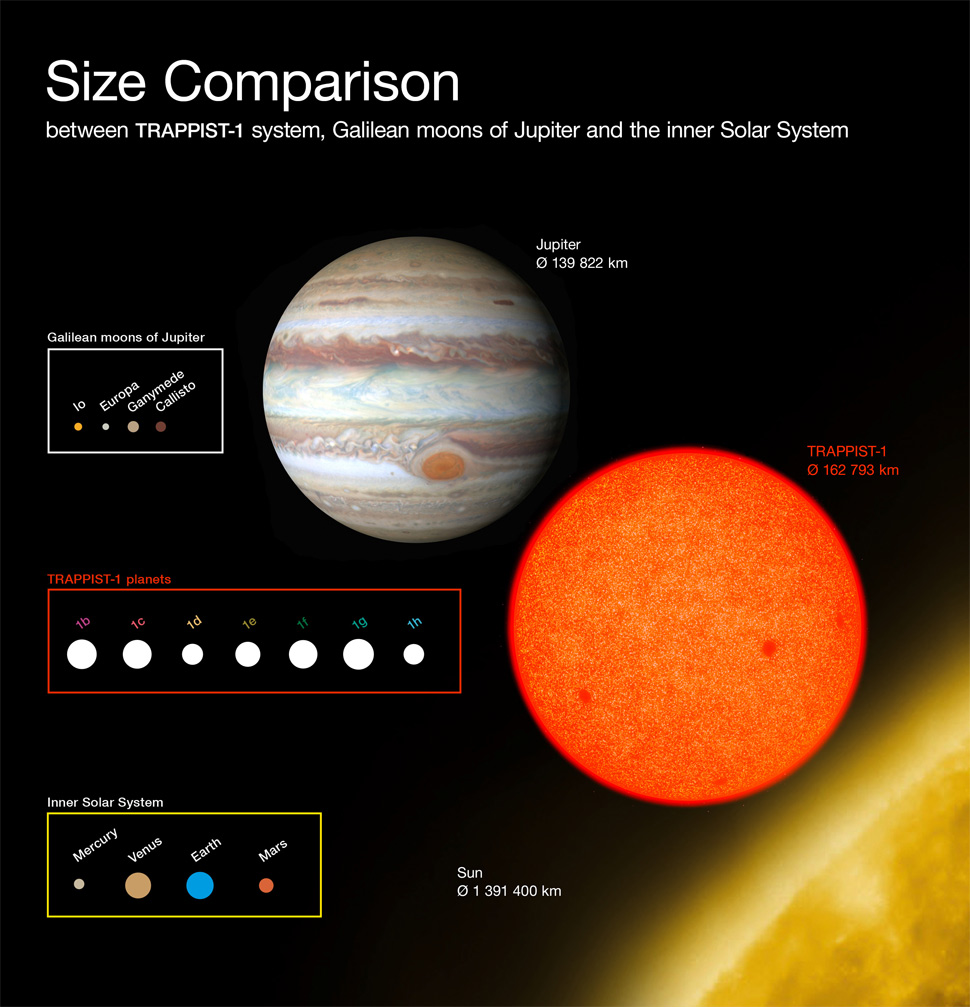 The good thing about the planets, is that they're only 39 light years away (therefore requiring very little time with science fiction tech)
The planets themselves, 2 cannot be habitable (they're too close and are tidally locked), 4 can be habitable (far enough and aren't tidally locked) and only 1 can't be habitable again (too far away), and all of them could be rocky.