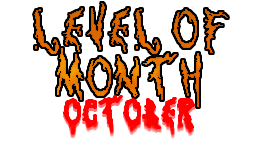 Boo! Its me,
Chorpe
, and im happy to announce LOM: October!
Winner of September was
Chorpe
with his level
Mystic Caves
!
---
Idea of Contest
The idea on contest stays the same so far. Eclipsed will provide a video with the levels in this contest, and you vote for the level. (when the deadline comes of course) The level that gets most of votes is winning!
---
Rules of Contest
• Level must be made in this month.
• Level made by 2 or more people is allowed.
• Usage of Lua is allowed.
• 38a is not allowed.
• Your download link of your level should work.
• Level shouldnt be broken.
---
Video
---
Link to the Voting
https://goo.gl/forms/14tCHsHpdTKBTf0a2
---
Sponsors
Ice Diaster - 9 Members
SMBX Server List - 99 Members
The NovaVerse - 92 Members
Eclipsed's Moon Base - 75 Members
SMBX Levels - 67 Members
SMB: The Final Adventure - 10 Members
Some info
-Deadline starts at 1st November.
-Second deadline (Selection of the winner) starts at 10th November.
-When Deadline starts Levels-Participants, Video and link to the site will be announced.
-Sponsors-Servers will be announced as well.
-We will be informing about results (so far) at 2nd November, then on 5th November, and then on 9th Novemer. It will be increasing activity of topic.
---
Results
Bold n Brash by Enjl: 12
Swapping Gardens by AndrewPixel: 9
Sparky Cave by Eri7: 8
Link's Journey by Eri7: 4
SMB3 Treasure Ship by Surtur: 2
Shadow Mausoleum: 2
Koopa Party by cina1: 2
SMB1 Remake by Surtur: 1
The BASEment by DrMekar: 1
Is this level really hard by Whitely_Ghast: 1
Super Metroid: Mother Brain Fight: 1
Battle in Sunken Ship by basegamer: 1
Chocolate and Vanilla by Surtur: 1