Hello.
I just got the pal-build from the download-page linked on the first page of this topic and it seems that I am not getting something. How to actually start the launcher?
A double-click on the "SMBXLauncher" in the "data"-folder doesn't do anything, aswell as double-clicking the "SMBX2" exe itself.
Also, when I try to start the "LunaLoader" or the "LunaLoader-exec", just the normal old 1.3.0.1-editor window pops up. What am I doing wrong with this? Are there any known issues with that?
The download itself went fine and there was no notification from my antivirus (Avira) either. I am using Windows 10. Also, I installed the folder onto my desktop.
Please let me be more clear about my problem.
While SMBX2 itself works when I click the "Start Game"-button, the launcher does not. I mean, when clicking the LunaLoader, the window that opens looks like this: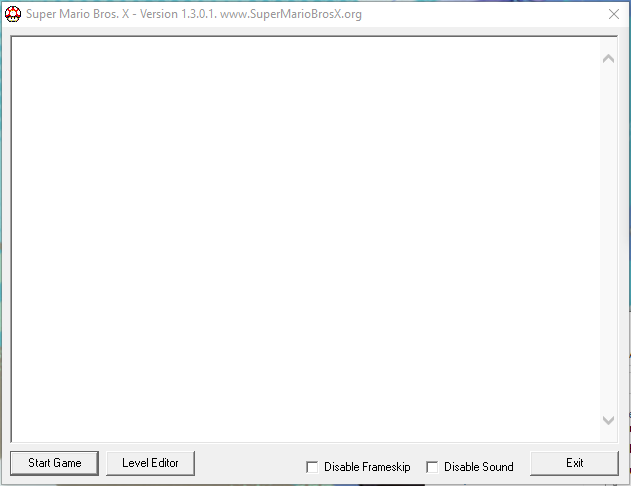 It never loads, no matter how long I wait and I highly doubt that it is supposed to look like this.
This way makes it impossible for me to make use of any of the launcher-options, like episode details etc.
I really appreciate any help regarding this.