Welcome to my Random Kaizo Series.... in this serie i create random levels wit unkown dificulty Small Short Long VerL Large checkpoint or no checkpoint.
-
-
Hi, this is my first level, in fact it is not, but it is a level like a small 10-second kaizo easy that I still don't know how to do, but well here it is, I hope you like it and play it, the level is short but it has some things that They have to do
1 shell jump
2 activate all switch
3 yoshi fly! u need enter in yoshi while he is in the air then you will have to jump on the goombas and in the end you win my level
idk why i put the toad playable xd but here is the level...
Download:
http://www.mediafire.com/file/n7725hpaf ... g.zip/file
Screenshots.
Dificulty 2/10 Level Tipe Easy Kaizo ( 0/10 Easy. 15/20 Normal 20/25 Medium... more coming soon) -- well Easy Kaizo is only for 10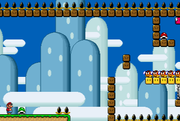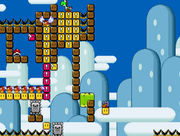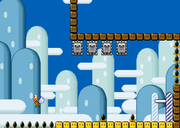 the level is for 1.4.4 version
if you really want more kaizo levels please suscribe to my channel i will be posting videos of my 99% imposible levels that i create and kaizo levels.
my Channel:
https://www.youtube.com/channel/UCcj-4W ... subscriber
Thank you so much for read and watch and see u next time...
LINK OF MY VIDEO
https://www.youtube.com/watch?v=qlAf2AoPi3Y
EASY KAIZO FOR 10